LIVESTOCK PARTNERSHIP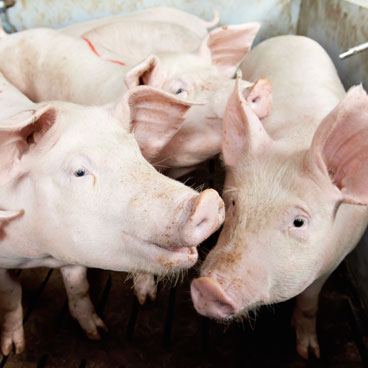 In 2015, the Grigsby Family made a major commitment to the swine industry by constructing two wean-to-finish swine sites, one in Menard County and the other in Cass County. Both sites are permitted for 9,306 hogs and employ the latest technology to protect the health and safety of the animals and surrounding environment.

To further our sustainable farming model, nutrient rich manure from operations is applied to select fields annually where corn, soybeans and wheat are grown. The manure application is completed using a dragline injection method. Manure is transported through a dragline and injected six inches into the soil thus eliminating or greatly reducing any odor. The manure application has allowed us to replace 100% of synthetic fertilizers on select fields and reduce our carbon footprint.

We also partner with The Maschhoff Family—one of the largest family owned hog farming networks in North America. The Maschhoffs partner with family farms in nine states across the Midwest and are dedicated to using progressive farming family style. For more information on The Maschoffs, visit their website.