OUR SUSTAINABLE FARMING PRACTICES
Grigsby Family Farms has farmed with sustainable practices since our first farm in the 1940's. Founder Ralph Grigsby, Jr. and his brothers routinely purchased land which needed rehabilitation and used their depth of knowledge with crops, livestock, and equipment repair to help make properties extremely viable once again. Their way of doing business enhanced not only the land they lived on, but the economy of the surrounding community as they focused on the longevity of their operations. We take pride in using advanced technology and progressive agriculture to embrace the conservation of the land and its resources.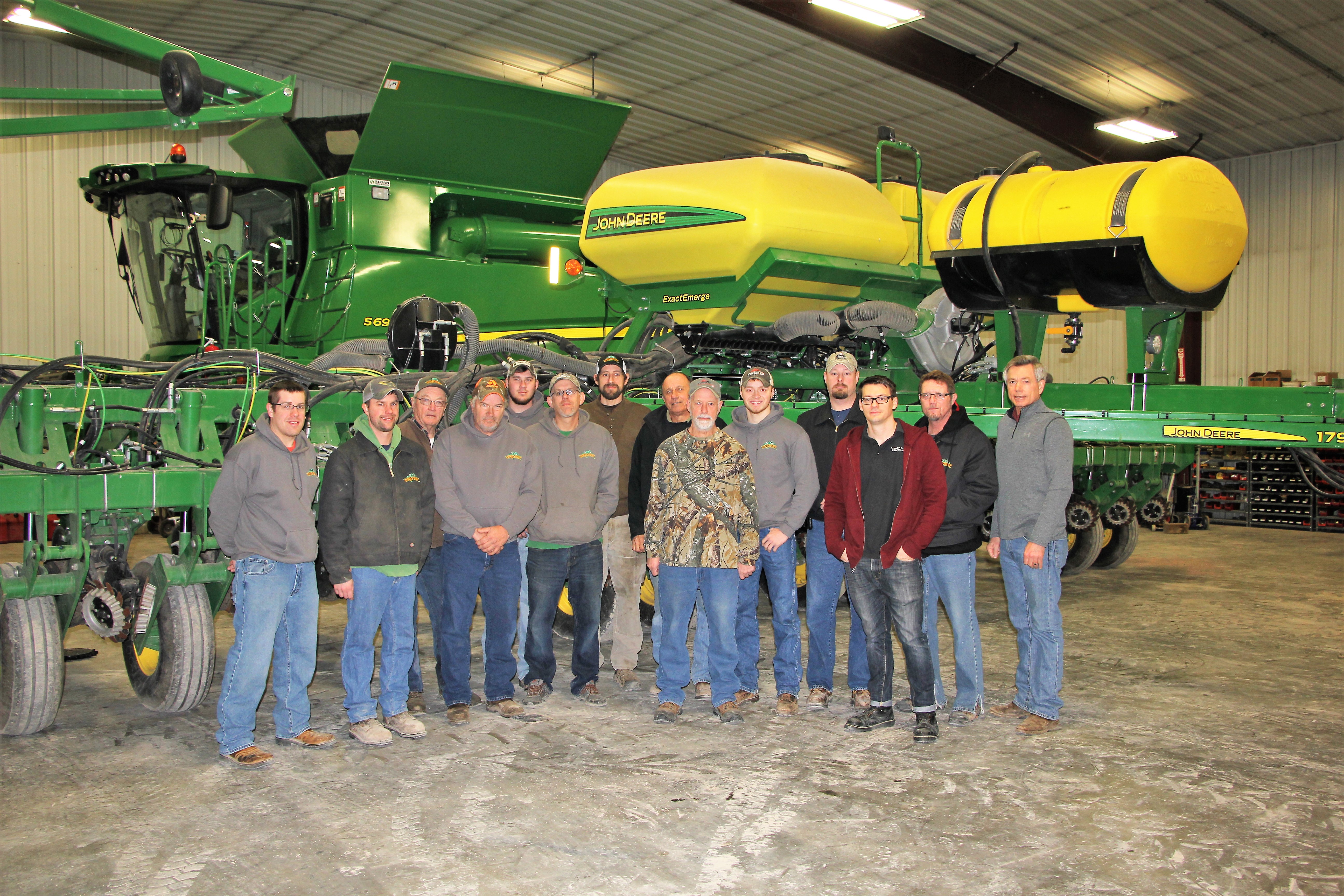 Our 75 year history reflects our commitment to conservation. Upon relocating from Tennessee and Florida to create a successful farm in Illinois in 1988, we reclaimed approximately 2000 acres of pastureland on our 13,000 acres which had become overgrown with honey locust and Osage orange. As this project was completed in the early 90's, attention was then placed on implementation of conservation practices, including waterways, water sediment control structures, field buffer strips, and selective placement of CRP acres. The positive results of this project are still being utilized today as we share our techniques with other farmers across the Corn Belt.
When we divested of our cattle operation in the late 2000's, this pastureland was then put back to native prairie grass with a long term goal of creating a more pristine, sustainable, and environmentally sound farming operation. The conversion has allowed us to continue to strategically develop and manage each asset of the farm, including that of wildlife management. Our farm's location immediately adjacent to the 15,500 acre Jim Edgar Fish and Wildlife Area aids in the progression of the Grigsby's management of wildlife and habitat resources. The timber and prairie grasses at the Grigsby are home to numerous native Illinois species, including trophy whitetail deer.